The adorable Liz at Yarn Botanika made a special post about the sweater I made with her wonderful handpainted merino lace yarn. I am really proud of the sweater (Go for Baroque pattern, from Happy Hooker), it was the first time I was working with fingering yarn, it is really nice!
So here is the sweater: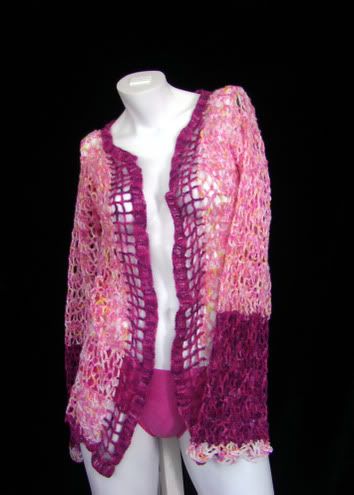 And here is the post:
http://yarnbotanika.blogspot.com/2006/08/go-for-baroque-in-yarn-botanika-yarns.html#links
And yes, my poor mannequin, named Toinette, has a wooden stick up her ass, because she is waiting for a better base, that will come soon, thanks to an amazing friend!
Some other works of mine: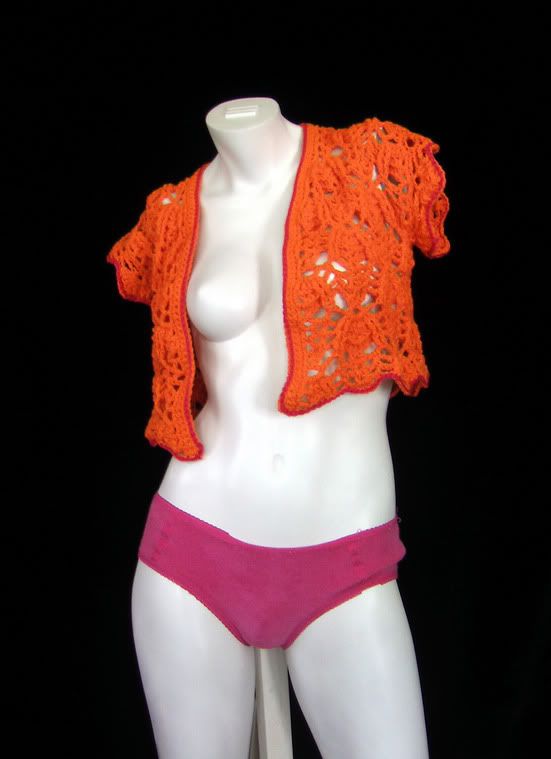 Pattern: Short and sweet, Happy Hooker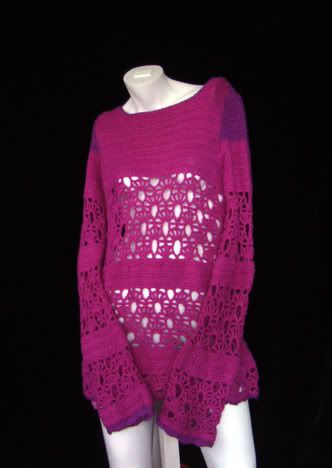 Pattern by me